Call Center Hours, 9-5pm M-F ET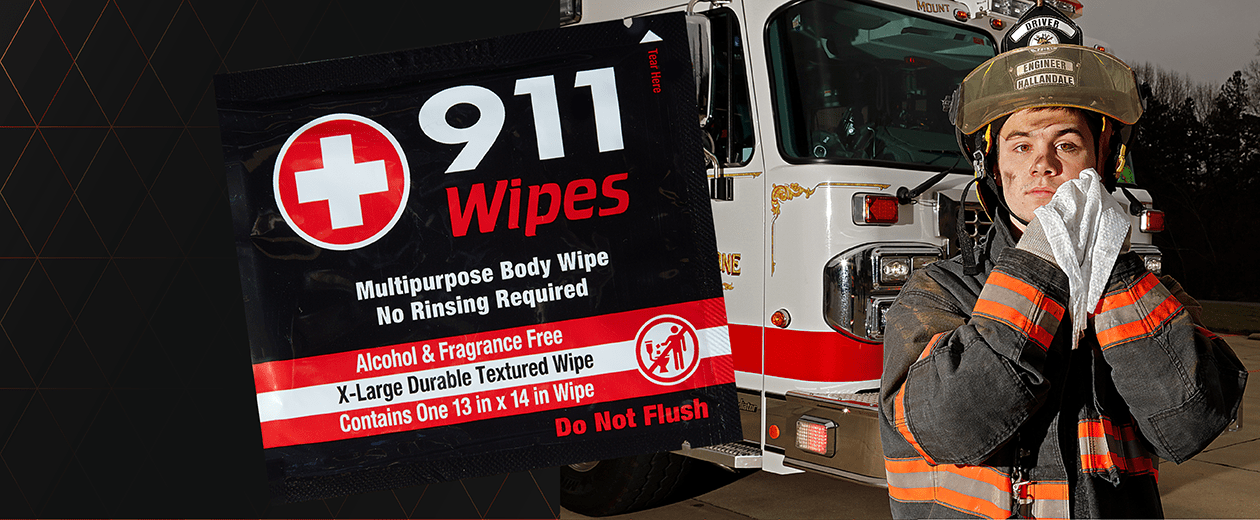 Originally Built for Firefighters and Law Enforcement
911Wipes were built by firefighters but used by everyone. This a must-have for the outdoorsy types and everyday heroes. Designed for firefighters, law enforcement, rescue, and EMS personnel, these wipes are designed to withstand dirt, sweat, soot and other debris. So if you want to be a tough-as-nails hero—or just stay clean during your next camping trip, look no further. Get ready for your next adventure!
When Failure is not an Option
Don't let a lack of shower time cramp your style! Get squeaky clean with our Heavy-Duty Wet Wipes. Our no-mess wipes are extra large, uber-textured so you can freshen up with a spritz of confidence no matter where you are! You'll be feeling oh-so-fresh in no time!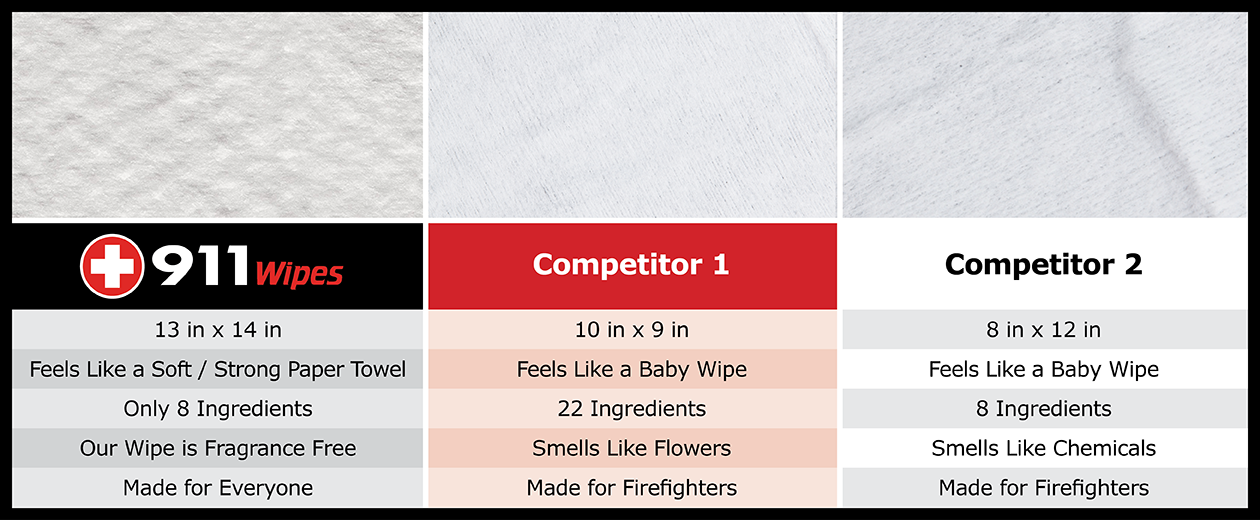 Size is Everything
When 8 inches is not enough, try our extra large wet wipe. A bigger, better wipe than standard market-sized baby wipes. Say goodbye to the days of having to use multiple wipes to clean one mess. Strong and sturdy material won't shred or tear - get your cleanup done in a fraction of the time
Extra Large No-Shower Wipes

These fire wipes were designed by firefighters but used throughout every industry including fire departments, police departments, first responders, EMS, and Rescue. Our heroes deserve the best wipe available when showers are not available. Extra large heavy-duty no shower wipes can be used for any application from decontaminate (Decon) firefighters to hiking the Appalachian trail.

911Wipes Brand

Through extensive testing, 911Wipes has developed a wipe useful for virtually any occupation: from law enforcement, to emergency services, to everyone and anyone who might get their hands dirty. 911Wipes is committed to those hard at work, while also providing a safe and reliable option for everyday people needing to clean up quickly in a jam.